Sonora Woman Caught After On The Run For A Week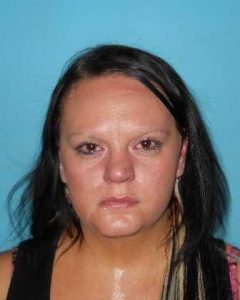 Kendra Sanguinetti

View Photos
Sonora, CA – A Sonora woman that has been wanted since last week after she allegedly threatening two juveniles with a knife is now behind bars.
While walking on Snell Street in Sonora yesterday afternoon, a Tuolumne Sheriff's Deputy recognized, 27-year-old Kendra Sanguinetti, as the suspect wanted for assault with a deadly weapon. That charge stems from an incident last Wednesday (April 10th) where she got into an argument with the juveniles at the Jamestown Terrace Apartments on Preston Lane in Jamestown.
Sanguinetti, armed with a knife, allegedly threatened to stab the teens as she lunged at one of them. That is when a bystander grabbed her and wrestled the weapon out of her hand. A warrant was put out for her arrest as she fled from the scene.
Not only was Sanguinetti wanted for the assault with a deadly weapon charge, but she also had another warrant for failing to appear on theft charges.  Her bond was set at $40,000.