Sierra Nevada Winter Storm Warning Update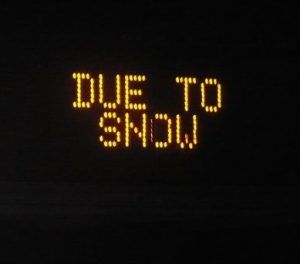 Sign Reads, Due To Snow

View Photos
The National Weather Service has issued a Winter Storm Warning for the Sierra Nevada above 5000 feet from 10 am Friday to 4 pm Saturday.
Snow accumulations of four to eight inches is expected around 5000 feet.
Snow levels will begin from 3500 to 4000 feet early Friday morning. Snow levels will then rise to 4000 through 5000 feet by Friday afternoon and evening.
Wind gusts of up to 40 mph are expected on Friday with gusts in excess of 60 to 80 mph over the higher terrain on Saturday.
Afterwards, a Winter Storm Watch will be effect in the Sierra Nevada above 8000 feet from Saturday afternoon through late Sunday night.
Winds gusts of up to 80 mph are possible over the crest of the Sierra.
Two to four feet of total snow accumulation is expected above 7000 feet from Friday morning through late Sunday night.