Head Mother Lode Educator Arrested For DUI Following Crash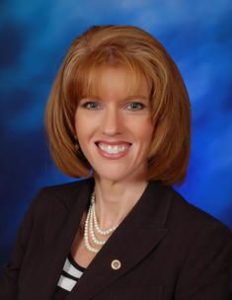 MCUSD Superintendent Robin Hopper

View Photos
Mariposa, CA — Officials of a Mother Lode unified school district have released a public statement and are holding a special meeting following a concerning DUI arrest of its superintendent.
Mariposa County Unified School District (MCUSD) Board President Wayne Forsythe acknowledged in a statement released Wednesday that he and the board were aware that MCUSD Superintendent Robin Hopper was arrested Sunday and were actively addressing the situation.
According to media reports, CHP Merced officers say she crashed into a utility pole while driving along Highway 140 in the Planada area but provided officers with sketchy details as to how it might have happened. Later, at Merced County Jail, she reportedly attacked a deputy who was leading her to a holding cell.
In his statement, Forsythe explained that Superintendent Hopper was not on district business when officers arrested her. He also shared that she had previously notified the district of a June 30 planned resignation date.
He stated, "I will be calling for a Special Board meeting and closed session to be held on Thursday at 6:30 p.m. of this week to address the situation further. I would like to make sure that parents know the education of our students is always our number one concern and any decisions made are in the best interest of the students."
Forsythe added, "As Board President, I am honored to be surrounded by a very strong Leadership team. We, as a community, are fortunate to have committed teachers and staff that do an amazing job of educating our students."