Local Realtors Report Home Sales Price Bloom In Slowing Market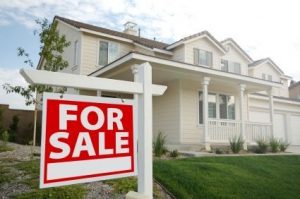 Home For Sale

View Photos
Sonora, CA – Local realtors report that while first-quarter homes sales are slower, the median sales price for single-family residences in Tuolumne County rose 33 percent from the same time last year.
The Tuolumne County Association of Realtors (TCAR), which on Tuesday released its Q1 residential sales summary, reported the median sales price between Jan. 1 and April 9 of this year was $356,347. Last year, the Q1 median sales price was $267,500.
The average sales price rose a more modest two percent with Q1 coming in at $305,000 compared to $298,046 in Q1 last year.
However, total sales were down 30 percent with 158 so far in 2019, compared to Q1 2018, when there were 226. Additionally, average days on the market rose 18 percent to 149 days. Last year's Q1 average was 126.
Bank-owned sales for Q1 comprised three percent of the market with five homes sold in this category through April 9; for Q1 last year, REO sales were five percent with 11 homes sold. Short sales continue to come in at about one percent; in Q1 this year one was a short sale while in Q1 last year there were three.
Sales at $200,000 and below continue to slide with 27 reported in Q1, which represents about 17 percent of total sales. Over the same period last year there were 51, or roughly 23 percent of home sale transactions.
The low sales price during both periods came in at $60,000. Conversely, the high sales price for Q1 this year was $1,350,000, which is 63 percent higher than the high sales price of $826,000 reported for this time last year.
With an average sales rate of almost 53 per month, TCAR officials estimate a current housing inventory of about three months.
TCAR's current market snapshot, taken April 9, reflects a median list price of $346,545 and 327 active listings, of which 322 are private, four are REO, and one is a short sale. Only 29, or about nine percent of the listings, are within the $200,000 and below price point. The most expensive home listed is $1,998,888 and the lowest is $119,000.