Silva Represents Rural America In D.C.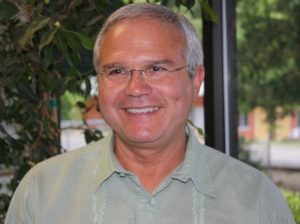 Joe Silva

View Photos
Sonora, CA — Tuolumne County Superintendent of Schools Joe Silva is in Washington D.C. meeting with Senators and Congressmen to discuss funding.
President Obama's 2012 budget proposal extends funding for the Secure Rural Schools and Community Self-Determination (SRSC) Act of 2000 for another five years. If approved, Silva stated that SRSC would provide $2 million to Tuolumne County that would be evenly split between County roads and schools.
In addition to representing Tuolumne County, Silva also represents the state with the California Action Team committee for the Partnership for a Rural America. He is meeting with other National Organizations to form a larger coalition in support of SRSC.
The funding has been provided to counties who have large amounts of untaxed U.S. Forest Service land because of declines in timber harvests. Silva noted that the House bill calls for an increase in timber harvests, and distributes that money to the rural counties. The Senate bill doesn't have that stipulation.
Silva has met with Senator Diane Feinstein and Congressmen Jeff Denham, John Garamendi and Tom McClintock in anticipation of a vote in mid February or March.