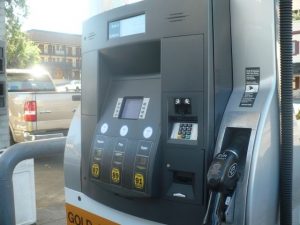 Stock Photo Gas pump

View Photos
Sonora, CA — The average price of a gallon of gasoline has shot up 12 cents over the past three weeks.
This is according to the latest Lundberg Survey of fuel prices. Nationally, the average price for a gallon of regular unleaded is $3.36. In California, the average price is $3.64. The Los Angeles region is the highest at $3.69.
The myMotherLode.com gas price section shows that regular unleaded is currently selling between $3.45 to $3.61 in Sonora.
The Associated Press reports that many analysts believe the price is going up because Iran continues to threaten the closure of the Strait of Hormuz, a vital waterway for global oil shipments.