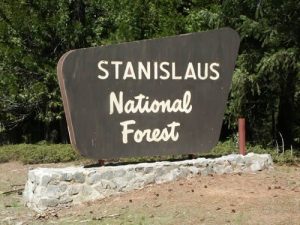 Stanislaus National Forest

View Photos
A Red Flag Warning remains in effect for both the Motherlode and the Stanislaus National Forest through noon on Sunday.
According to the National Weather Service, winds in the Motherlode will range from ten to twenty mph, with gusts up to forty mph.
Winds in the Stanislaus National Forest will range from fifteen to twenty-five mph, with gusts up to sixty mph.
Isolated wind gusts of up to sixty mph are also expected in the high Sierra Nevada through noon on Sunday.
Humidity values will remain in the teens through thirties.
A Red Flag Warning means that critical fire weather conditions are either occurring now or will shortly. A combination of strong winds, low relative humidity and mild temperatures will create explosive fire growth potential.
For the latest mountain pass road conditions click /traffic