Active Year For Tuolumne County Film Commission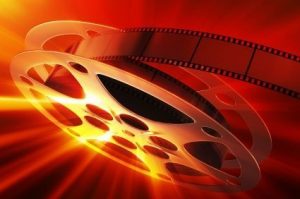 Film Reel

View Photos
2011 was a busy year for the Tuolumne County Film Commission.


Tuolumne County Film Commissioner Jerry Day was Friday's KVML "Newsmaker of the Day".

Tuolumne County was once a hotbed for western films, but until recently, had been at a competitive disadvantage because neighboring states and countries like Canada were offering tax incentives to lure productions.
Things changed a couple of years ago when Governor Schwarzenegger signed a state budget that included incentives as part of an economic stimulus provision.
A 20 percent tax credit was made available for California feature films with a budget between $1 million – $75 million, "movies of the week" or miniseries with a $500,000 minimum budget, and new television shows licensed for distribution that have a budget greater than $1 million.
"We had a total of sixteen productions in 2011, which was a very good year for us. We typically average around one production a month," said Day. "These productions included independent films, car commericials, music videos, reality television and a lot of international television coverage."
Day is looking forward to another active year for 2012.
For more information log onto http://www.tcfilm.org/
The "Newsmaker of the Day" is heard each weekday morning on AM 1450 KVML at 6:47, 7:47 and 8:47am.