County Scaling Down Jail Project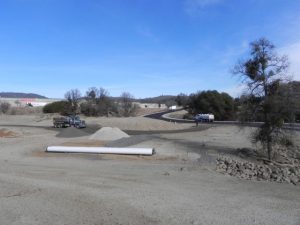 Old Wards Ferry Road Law and Justice Center Property

View Photos
Sonora, CA — The cost to build Tuolumne County's Law and Justice Center is now $48.3 million.
The county is scaling back plans for the jail project, which was initially estimated to be $85 million. County Administrator Craig Pedro will give an updated presentation about the project at Tuesday's meeting.
The jail project was originally expected to be 93,000 sq. ft., but has now been reduced to 77,900 sq. ft. There will be 240 beds, 160 for men and 80 for women. The plan also allows for future expansion to accommodate an additional 80-120 beds.
It also calls for the elimination of many costly building components (wants versus needs), postponement of several infrastructure improvements (e.g. Gardella Ranch Road and Loop Road) which can be done in later phases, and takes into account reduced cost estimates as a result of the down economy.
The county will formally vote whether to submit an AB 900 grant to the state for jail funding at Tuesday's meeting. The Supervisors would then learn in March whether the county has been selected. At that time, they would have the option of accepting the money or denying it. The most funding that the county can receive is $33 million, which is still $15 million less than the overall price tag. One option would be to ask voters to approve a General Obligation Bond. Those discussions will come at future meetings.