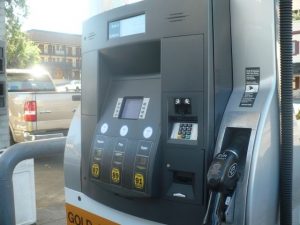 Stock Photo Gas pump

View Photos
Sonora, CA — California motorists purchased less gasoline in the third quarter of 2011, as compared to the same period of 2010.
That's according to new information released this week by the California Board of Equalization. 3.72 billion gallons were consumed in California from July to September, down from 3.8 billion during the third quarter of last year. The price of gas may have played a factor. The price tag for regular unleaded averaged $3.88 during the third quarter of 2011, as opposed to $3.14 the year prior.
However, in-state diesel consumption was up to 713 million gallons during the third quarter last year, compared to 669 gallons the year prior. This signifies that there was a lot of commercial truck activity, despite the fact that the price of diesel was up nearly 80 cents higher than the same period during the previous year.