Suspicious Death In West Point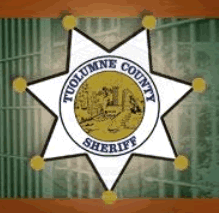 Tuolumne County Sheriff's Office

View Photos
West Point, CA — Calaveras Sheriff's Detectives are investigating a Suspicious Death. Sheriff's Officials report two adults were found unconscious and bleeding in their home on the 200 block of Stanley Road in West Point. A 911 emergency call came into the Sheriff's Office around 11:30 this morning. The caller told the dispatcher two adults were unconscious and possibly bleeding in the home. Sheriff's Officials would not give additional information on the 911 caller and would not give further details on what happened in the home. They would also not reveal whether a gun was used in the incident.
Sgt. Chris Hewitt of the Calaveras County Sheriff's Office did say, "There is one person dead at this time and I can't comment on the condition of the other person except to say they are alive. I cannot comment further."
Hewitt also would not comment on the gender or age of the individuals involved in the incident. He did confirm reports that an air ambulance was at the scene.
Click here for a map of the incident site.