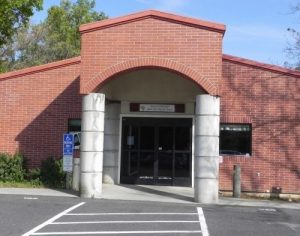 Behavioral Health Center

View Photos
Sonora, CA — Hot temperatures will continue to be a common theme moving into the Fourth of July week in the Mother Lode.
With temperatures expected in the triple digits, Tuolumne County will continue to offer cooling stations to get out of the heat. Tracie Riggs with County's Office of Emergency Services says 28 people took advantage yesterday. 12 stopped by St. Patrick's Church in Sonora at 116 West Bradford Street, 10 at the Tuolumne County Behavioral Health Enrichment Center at 101 Hospital Road, and six at the Groveland Community Hall. The cooling stations are staffed by members of the American Red Cross and will be open through at least this coming Tuesday, from 12pm-7pm.
County officials say other locations to get out of the heat include the local libraries and Tuolumne County Senior Center. For the latest weather advisories from the National Weather Service, click here.