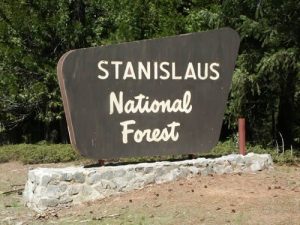 Stanislaus National Forest

View Photos
Sonora, CA — The Stanislaus National Forest Mi-Wok District will be getting a new interim Ranger while the search for a permanent replacement goes on. 43 year-old Fred Wong who is currently the Wildlife Program Leader in the Tonto National Forest (NF) in Arizona has taken over the post. Wong will head up the Mi-wok Ranger District for 120 days while the search takes place. He officially begins July 1st.
Ranger Ann Denton held the position for the last 22 years, but was recently reassigned to fill the Forest's Resources Management position for retiring program manager Deb Romberger.
"Fred comes highly recommended as having strong communication abilities, a high work ethic, being a good team member and one who develops relationships with partners in the community," said Forest Supervisor Susan Skalski.
Wong has been in his current position for over five years, overseeing the wildlife and threatened, endangered, and sensitive species programs in the 2.9 million-acre forest.
Wong says, "My goal is to develop my leadership skills, and make a positive difference in the Stanislaus."