Hot Temperatures & Sierra Nevada Thunderstorms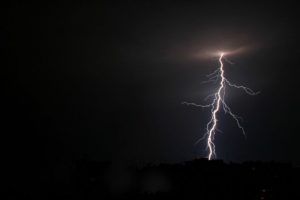 Lightning at night

View Photos
Triple digit temperatures in the Mother Lode and thunderstorms in the Sierra Nevada are both about to impact the region.

According to the National Weather Service, temperatures in the central valley will reach over 100 degrees from Friday into Wednesday.
The hottest days will be Monday and Tuesday, July 1st and 2nd. Central valley highs will range from 105 to 112. Overnight lows will range from the mid 60's to mid 70's.
In the Sierra Nevada, highs on Monday and Tuesday will range from the 80's into the 90's. Overnight lows will drop only to the low 60's to the mid 70's.
Moisture moving up from the south will make the days and nights somewhat muggy and more uncomfortable than normal.
There is also an increasing threat of afternoon and evening thunderstorms over the Sierra Nevada, each day through Monday.
Thunderstorms could produce dangerous cloud to ground lightning, brief heavy rain, gusty winds and hail.
Children, the elderly and people with chronic ailments are the most susceptible to heat-related illness. Pets and livestock are also vulnerable to heat illness and should be cared for properly.