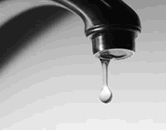 Water

View Photos
Sonora, CA – The Tuolumne Utilities District wants your help in deciding a time to have its board meetings. The Board of Directors already changed the meeting time to the afternoon so more of the public could attend. The time was set for 2pm, but now they are asking customers to take a quick survey posted on their website to decide a meeting time.

T.U.D. Spokesperson Lisa Westbrook says, "At one of our last board meetings, it was asked if we could do a survey to get customers and residents input on the times. We do want to hear and we do value the comments from the public. So we are asking the public for the best and most convenient time for the public to attend the meetings."
The survey will offer several different times throughout the day for you to vote on. The survey deadline is Sunday, June 30. The T.U.D. Board meetings are held the second and fourth Tuesday of the month in the Board Room at 18885 Nugget Boulevard in Sonora.