Yosemite Lakes Park Arson Arrests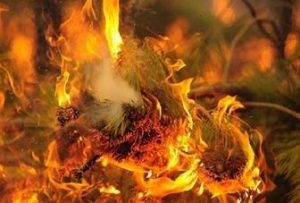 Generic Fire Photo

View Photos
Coarsegold, CA — One person is charged with 31 counts of arson, and another person is charged with a single count.
Recent arson fires have shaken the Yosemite Lakes Park area near Coarsegold over the past couple of months. CAL Fire reports this morning that 40-year-old Kenneth Alan Jackson and 46-year-old Allison Marie Waterman were arrested. The couple resides in Coarsegold, and CAL Fire believes that they were behind dozens of recent arson fires.
"The Yosemite Lakes Park community has been threatened by countless wildfires over the past several months that we believe were a result of arson," says Nancy Koerperich, CAL Fire Unit Chief for the Madera-Mariposa-Merced Unit. "We appreciate the community's support and assistance as we worked to track down these suspects."
CAL Fire is encouraging everyone to be vigilant during the summer months if you notice someone looking suspicious near a recently started fire. You are encouraged to write down a physical description, vehicle type, and license plate number. CAL Fire's Arson Hotline is 1-800-468-4408.