June Fire Muster And More Events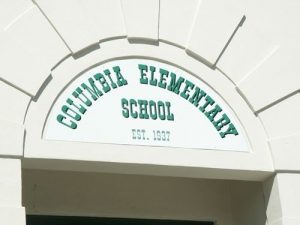 Columbia Elementary

View Photos
This weekend is the Columbia Fire Muster. Taking place at the Columbia Elementary School the Fire Muster is a special event that celebrates the tradition and history of the Fire Department. For more information view the Fire Muster event listing here.

Calaveras will hold an Open Garden Day on Saturday. Plants will be offered for sale and Paloma Pollinator's Diane Kriletich will talk about the wonders of raising honeybees. For Open Garden Day times view the event listing.
Interfaith Community Social Services is hosting an Open House on Saturday to acknowledge donors, volunteers, and community support. The event honors Interfaith Community Social Services' 25th Anniversary of service. The Open House includes showcasing the facility on Striker Court, the Garden, children's playroom, wood lot, inside operations, Job Search room and other activities. View the event listing for more information here.
TCARES Ham Radio Field Day Event is at the Sierra Outdoor School on Old Oak Ranch Road in Sonora. Avid ham radio operators across the county get together over the air in a contest to try and make as many radio contacts as they can in a 24 hour time frame. Everyone is invited to join and see what ham radio is about. The event listing is here.
Also on Saturday the Groveland Rotary Music Festival will be held at the Pine Mountain Lake Stables. A variety of bands playing this year will be part-time and home grown. Festivities support the fund raiser which is sponsored by local Rotarians. For ticket prices view the event listing.
Lastly, don't forget to check for local music in the park events, like Twain Harte Concert in the Pines, local Theater performances here and all the local farmers markets are listed after May in the Annual Events Page here.