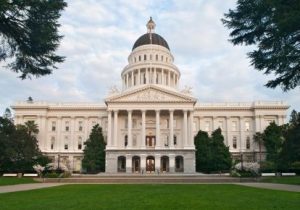 Sacramento Capitol Building

View Photos
Sacramento, CA – The Associated Press reporters Aetna Inc. has notified state regulators that it will stop selling individual health insurance policies in California. The notification comes just weeks after opting out of the exchange that is being established as part of the national health care reforms. The health insurance exchange, is a set of government-regulated and standardized health care plans from which individuals may purchase health insurance eligible for federal subsidies.
California Insurance Commissioner Dave Jones says Aetna's decision is "not good news" because consumers need more choices. The decision does not effect people who have Aetna insurance through their employer.
Also, the state legislative committee has approved a bill that would require California's health insurance exchange to make more contract information publicly available. The Senate Health Committee voted 9-0 to pass the legislation which was introduced after a story by the AP revealed the unique amount of privacy granted to Covered California.
Government transparency advocates say contract details should be disclosed once the agreements are final.