Brown Calls On Californians To Observe Juneteenth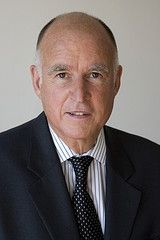 Jerry Brown

View Photos
Governor Jerry Brown was Tuesday's KVML "Newsmaker of the Day". Here are his words:
"On September 22, 1862, President Lincoln signed the Emancipation Proclamation, officially ending slavery in the United States of America. It took three more years of war to defeat the upholders of that evil institution, and the toil of generations to erase its awful legacy.

Each year, we celebrate the day known as "Juneteenth" as the true anniversary of the end of slavery. Texas was among the last states to allow ownership of slaves, and on June 18th, 1865, Union troops led by General Gordon Granger landed in Galveston to enforce the President's order.
On the following day, June 19th, General Granger formally announced the end of slavery in Texas and hence the liberation of some of the last men and women to be legally held as slaves in our country.

I call on all Californians to observe Juneteenth as an important milestone in our long march towards equality; a reminder of the great contributions African-Americans have made as free citizens of our nation, as well as the injustices they suffered as slaves; and the courage of our forebears of all races and creeds who gave their lives to the fight against slavery."
The "Newsmaker of the Day" is heard every weekday morning on AM 1450 KVML at 6:47, 7:47 and 8:47am.