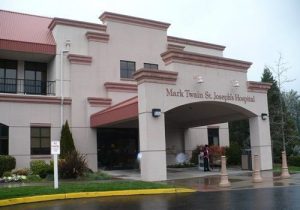 Mark Twain Medical Center

View Photos
San Andreas, CA — Mark Twain Medical Center has announced a new partnership related to its Emergency Room services.
Through its affiliation with Dignity Health, MTMC is now partnering with CEP America. "Patients who visit MTMC may soon notice acceleration in their time-to-provider, as the emergency department implements a new patient flow system as part of a partnership with CEP America, a leading provider of acute care management and staffing solutions," says Craig Marks, hospital President. "As part of Mark Twain Medical Center's ongoing efforts toward performance improvement and patient care excellence, we are excited to further enhance our emergency department's operations and efficiency."
The hope of the switch is that it will result in less of a wait time, and better care.
"We chose to work with CEP America because they are committed to fostering mutual respect and teamwork among all emergency department team members," adds Kelli Gobia, MTMC Emergency Department Manager. "Most importantly, alongside its deep track record of successful patient outcomes, CEP America's programs align with the hospital's values for our team to feel positive about their work at the end of an emergency room shift."
The change takes effect immediately.