Thunderstorms Possibile on Monday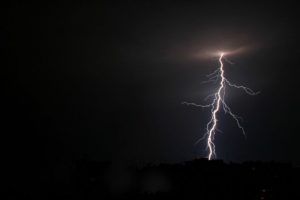 Lightning at night

View Photos
According to the National Weather Service, thunderstorms could return to the Sierra Nevada on Monday.
Dangerous cloud-to-ground lightning, brief heavy rain, small hail and gusty winds should be expected with the thunderstorms.
Some thunderstorms could move over the Mother Lode and into the central valley.
Hikers, campers and boaters should monitor the weather and seek shelter at once if threatening weather approaches. Lightning can strike several miles from the storm location. Report any lightning-started fire to your local fire department.