Motorcycle Crash in Calaveras County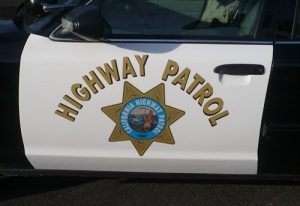 CHP Patrol Car Logo

View Photos
Murphys, CA — There is a motorcycle crash in Calaveras County. The CHP says the motorcycle went down on Highway 4 west of Pennsylvainia Gulch Road in Murphys. The CHP is headed to the scene. Motorists will want to travel with caution in the area. We will update you as soon as we have more information.
For a map click here.
Update 5:05pm: The CHP reports an air ambulance has been called to the scene. There is no word on injuries at this time.
Update 5:09pm: CHP says air abulance just landed.
Update 5:35pm: The CHP reports one person went to Doctors Hospital in Modesto.
Update 6:15pm: The CHP says two vehicles were involved in crash and the person flown to hospital was suffering major injuries.
Update 7:15pm: The CHP reports 47 year-old Layne Heintz of Angels Camp was driving a 2001 Harley Davidson motorcycle and rear-ended a Toyota pick-up truck driven by 58 year- old Ronald Frye of Murphys. Heintz suffered major injuries and was taken to Doctors Medical Center in Modesto. Frye was not hurt.