Theft Caught On Tape With Loot In Hand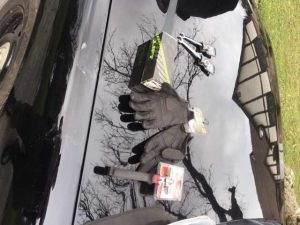 Stolen tools found at the arrest scene

View Photos
Sonora, CA — Video cameras helped Tuolumne County Sheriff's officials catch an alleged theft on Thursday afternoon who stole several items from Slakey Brothers Plumbing and HVAC Supply located at 19450 Industrial Drive.
While taking a theft report at the business, a deputy was shown security camera footage. It revealed a man stealing tools and other items before leaving the shop in this green Jeep Wrangler.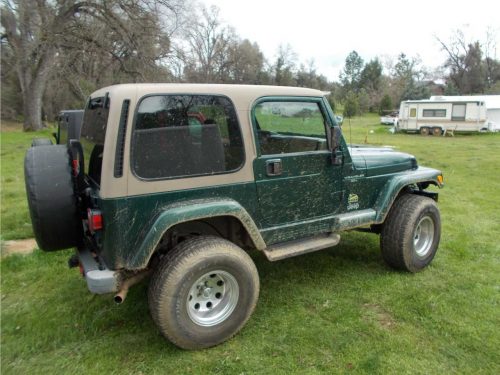 License plate information allowed sheriff's dispatch to identify the owner of the SUV as 37-year-old Jason Peluso, which in turn led deputies to his home on Curtis Circle in Sonora. When they pulled up to the house, the Jeep was parked outside the house.
After a search of the home, Peluso was no where to be found. Deputies then expanded their search to a small trailer where they found the suspect hiding inside. While combing through the garage on the property, deputies uncovered the stolen items in a cabinet. The tools were return to the plumbing business.
Peluso was arrested for theft and his bail was set at $5,000.