Traffic Alert: Two Wheelers Take Over The Roads In Two Mother Lode Counties.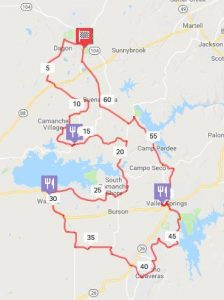 Party Pardee Bicycle Tour

View Photos
Valley Springs, CA — Travelers could face delays on several roadways including sections of Highway 12, 26 and 88 in Calaveras and Amador Counties.
Cyclists will be rolling along a total of 16 roadways as the map below shows for the Party Pardee Bicycle Tour, which includes a 50 and 100K course.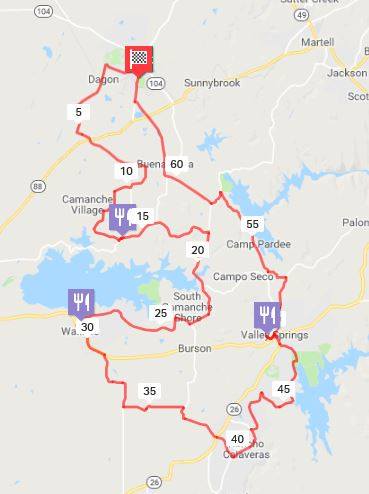 The riders will hit the road today (Saturday) from 7:30 a.m. Once cyclists have finished the course they can refuel as a post ride meal will be served while enjoying live music from 11 a.m. until 3:30 p.m.
Calaveras County includes this list of roadways that will be impacted by the ride:
Camanche Parkway South
State Highway 12
Southworth Road
Ospital Road
Burson Road
Olive Orchard Road
Baldwin Street
Hartvickson Lane
Silver Rapids Road
Hogan Dam Road
State Highway 26
Daphne Street
Paloma Road
Campo Seco Road
Pardee Dam Road
Stoney Creek Road
Motorists are asked to observe all traffic control signs and the instructions of onsite personnel.