Bill Calls For Lowering DUI Blood Alcohol Content Threshold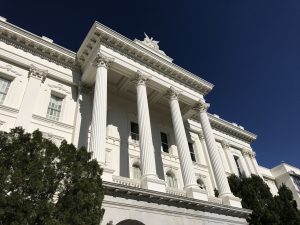 California State Capitol Building

View Photos
Sonora, CA — A California lawmaker is trying to reduce the amount of alcohol you are legally allowed to have in your system while driving, and require interlock devices for all first time DUI offenders.
The legislation was introduced by Democratic Senator Jerry Hill at the state capitol in Sacramento. This week he held a press conference surrounded by members of the non-profit Mothers Against Drunk Driving and other traffic safety advocates. Related to alcohol intake, he is proposing to lower the threshold for impaired driving from the current .08-percent blood alcohol content down to .05-percent.
Utah is the only state to have a blood alcohol content of .05-percent, but it was noted that Oregon, New York and Michigan are considering similar measures this year.
Hill also argued that 33 other states already require interlock devices be installed for first time DUI offenders, and stated that they have been successful in reducing repeat offenses.