Foothill Communities Lose Population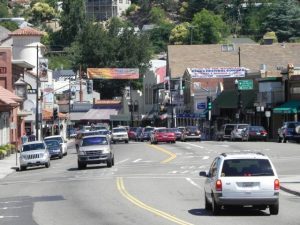 Downtown Sonora

View Photos
Sonora, CA — A newly released census report looks at the population of incorporated cities across California.
The City of Sonora's population fell by nearly 100 residents between 2010 and 2012, to a total of 4,804. Angels Camp's population fell during that same period from 3,836 down to 3,753. In Amador County, the City of Jackson declined from 4,651 to 4,570.
Nearby cities in the Central Valley saw a rise in population. Oakdale grew from 20,675 to 21,194. Modesto increased from 201,165 to 203,547. The City of Stockton grew from 291,707 to 297,984.
The statistics were compiled by the U.S. Census Bureau.