Concerns About Governor's Budget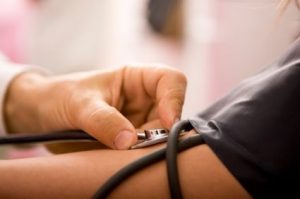 Health- blood pressure

View Photos
Sonora, CA — Tuolumne County's CAO feels there are pros and cons associated with Governor Jerry Brown's May-revised budget proposal.
Craig Pedro says he is pleased to see that the Governor is proposing that more money be allocated to the AB-109 prisoner realignment program. AB-109 has put more responsibility on the county Probation Department and Sheriff's Office to monitor low-level criminal offenders.
However, the county's Public Health budget could take a hit as part of the budget. Pedro says it is because of the state's expansion of Medi-Cal, stemming from changes made via the federal Affordable Care Act. Tuolumne County's Public Health budget could lose $624,000 next fiscal year, $1.9 million the following year, and $2.7 million by year three.
Pedro says this money has been used to benefit core public health programs, and jail inmate health. "This could be a huge gaping hole in our public health funding and services," he adds.
It is noted that the Governor's budget proposal is preliminary and is subject to change.