Rock Climber Dies In Yosemite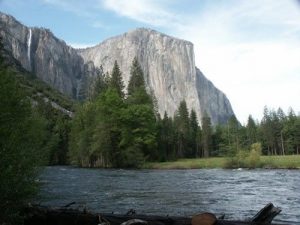 Yosemite - El Capitan

View Photos
Yosemite, CA — A Montana man died from injuries sustained in a rock climbing accident over the weekend.
Yosemite officials report that Mason Robison was climbing El Capitan with a friend on Sunday morning and he fell 230 ft. Robison's rope did eventually catch him, but unfortunately he died from injuries sustained in the fall. Yosemite emergency crews were notified at 9:15am. Robison was climbing on a rock, and officials believe the weight of his body pulled it loose and caused a rock slide.
Yosemite officials did not have the age of Robison as of early this morning. His climbing partner was not injured.