Downed Tree Closes Calaveras County Road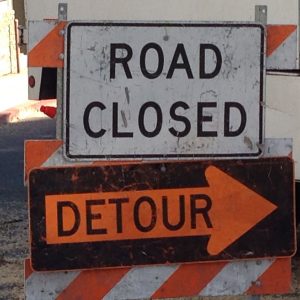 Road closed sign

View Photos
Mountain Ranch, CA — Emergency road work is being done to remove a large oak tree that has close a roadway in Calaveras County.
Currently the section closed on the San Domingo Road is between Sheep Ranch and Dogtown roads. The tree is blocking the entire road.  County crews are working to cut and clear the foliage. They have targeted the reopening of the roadway for tomorrow (Thursday, April 4) at 1 p.m.
County road officials are asking travelers to slow down and use caution in the area while following the detour signs redirecting traffic to avoid the closure area.