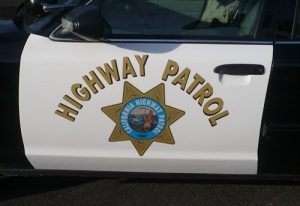 CHP Patrol Car Logo

View Photos
Mariposa, CA — A Mariposa man is dead after he crashed his car and it burst into flames sparking a vegetation fire. The CHP reports a 39 year old man from Mariposa was killed in the crash on Highway 140 west of Old Highway North near Mariposa on Tuesday afternoon. The victim's name is not being released pending notification of family.

The CHP says the man was driving a 1999 Chevrolet eastbound at about 55mph when for unknown reasons he made an unsafe turn and his right side tires went off the roadway. That sent the car smashing into a metal highway marker then flying down a 30 foot embankment and rolling over several times before landing on its wheels. The engine burst into flames and ignited dry grass vegetation.
The driver suffered major injuries and was taken to a nearby hospital where he died from his injuries. The driver was not wearing a seatbelt at the time of the crash. The accident is still under investigation.
Click here for a map of the crash site.