Boy Accused Of Killing Sister Due In Court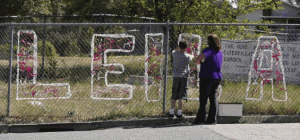 Leila Fowler Tribute

View Photos
Valley Springs, CA — A 12-year-old boy accused of fatally stabbing his 8-year-old sister in their Central California home is due in juvenile court Wednesday after his attorney said the boy had been charged with murder.

Attorney Mark Reichel told KTVU-TV Tuesday evening that his client has been charged with second degree murder and a special allegation for use of a dangerous weapon.
Earlier Tuesday, Reichel told The Associated Press that the youngster might have lied about seeing a long-haired man fleeing the scene, but that doesn't make the boy the killer. He said his client might have made up a "macho" story about scaring away the intruder because he was scared.
Reichel said that after visiting with the boy, he and his law partner Steve Plesser, met with the family and toured the hillside home where the stabbing took place. Reichel declined to say what they spoke about.
"They're all doing as well as can be expected under the circumstances, and the circumstances are not good," Reichel said.
Meanwhile, a recording of a 911 call indicates the mother of Leila Fowler believed she was fine when they called authorities from another location.
In a recording released Tuesday, a woman can be heard calling 911 after getting a call about a mystery intruder from the girl's 12-year-old brother.
The caller, who said she was the girl's mother, said the children, including Leila Fowler, were OK. She was not at home at the time.
"My children are at home alone and a man just ran out of our house. My older son was in the bathroom and my daughter started screaming. He came out and a man was in the house," the panicked caller says in the call made April 27. "They said they're OK."
She added, "My daughter is freaking out right now."
In fact, Leila Fowler was dying of stab wounds.
Her brother told police he scared off an intruder. For two weeks, Calaveras County sheriff's investigators searched door to door for witnesses and evidence.
The children's father, Barney Fowler, was at a Little League game, and the siblings were home alone. The boy called his father and his fiancee to report that Leila had been attacked, and the couple called 911 and sped to the home.
Frightened residents locked their doors and loaded weapons, fearing that a random attack had taken place in their midst.
"How does a 12-year-old commit the perfect crime?" said Reichel, whose firm was part of a team that two years ago successfully defended members of the Hmong community, including former Gen. Vang Pao, against charges they plotted to overthrow the government of Laos.
Reichel declined to comment on the emotional state of the boy or his family.
"They're going through a very difficult time," he said.
Barney Fowler spoke briefly with AP on Monday and said, "Until they have the proper evidence to show it's my son, we're standing behind him. If they have the evidence, well that's another story. We're an honest family."
His 19-year-old son Justin described the family as "being in a fog."