Significant Weather Advisory Issued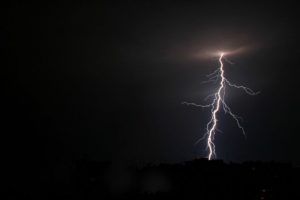 Lightning at night

View Photos
The National Weather Service has issued a Significant Weather Advisory for south central Tuolumne County until 3:45 PM.
At 2:47 PM, Doppler Radar indicated a strong thunderstorm seven miles north of Yosemite Valley, moving northwest at ten mph.
Hail up the size of pennies is expected with this storm, along with heavy rain.
The storm is impacting Highway 120.