Reforming California's Health Insurance Market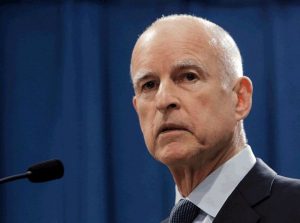 Jerry Brown

View Photos
Helping put an end to the practice of denying health care coverage to Californians with pre-existing conditions, Governor Jerry Brown signed legislation to protect consumers and reform California's private health insurance market as required by the federal Patient Protection and Affordable Care Act (ACA).

Brown was Tuesday's KVML "Newsmaker of the Day".

"This legislation helps Californians get a fair shake on the open health care market," said Brown.
SB 1x 2 (Hernandez), ensures that the federal reforms will apply to health care service plans regulated by the Department of Managed Health Care. AB 1x 2 (Pan), aligns California law with the federal reforms for insurers in the individual market that are regulated by the Department of Insurance.
Beginning on January 1, 2014, the ACA requires most people to have health coverage, and provides premium tax credits for low- and middle-income individuals who don't have access to other coverage and who purchase health insurance through a state-based or federal exchange. The reforms enacted by this legislation require insurers to sell it fairly in the marketplace.
The legislation aligns state law with federal law and gives California regulators authority to enforce ACA market reforms to:
• Prohibit insurers and health plans from excluding consumers based on pre-existing medical conditions
• Require insurers and health plans to accept all who apply for insurance and renew the insurance in their service area
• Prohibit premium rates to vary based on health status
Governor Brown issued a proclamation in January calling for an extraordinary session of the Legislature on the implementation of federal health care reform. The Governor called on the Legislature to enact laws to implement federal reforms of the private insurance market, make changes to California's Medi-Cal program necessary to implement federal law and to provide options that allow low-cost health coverage to be provided to individuals who have income up to 200 percent of the federal poverty level within the California Health Benefit Exchange (Covered California). The legislation signed last week implements reforms for the private insurance market.
The "Newsmaker of the Day" is heard every weekday morning on AM 1450 KVML at 6:47, 7:45 and 8:45am.