New Wildcat Varsity Coach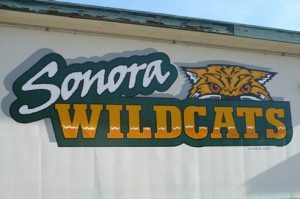 Sonora High School

View Photos
Sonora, CA — Sonora High School moves up a veteran coach and teacher Dan Dona to take over the boys' basketball program. In April, the school was left with the daunting task of finding a replacement for Rick Francis, the winningest coach in the Sac-Joaquin Section, after he announced his retirement. Dona has not only played for Francis, but he has worked under him as the Junior Varsity (JV) Boys Basketball Coach for the past ten years.

Sonora High School Principal Todd Dearden says the choice became clear, "I got bombarded quickly by the young men who played for Mr. Dona saying we want him to be our next Varsity Coach." Dearden adds, "The students appreciate him. They feel like he's a coach and he's a teacher of the sport. He holds the kids accountable and makes them fulfill their responsibility and he cares about the kids."
Dona graduated from Sonora High School in 1984. His coaching career started in 1993 as an assistant JV girls' basketball coach. In 1994 he took over the freshman boys' basketball team and remained in the position until 1999. Dearden says working under Francis for all those years has helped Dona grow as a coach, but there are differences between the two.
Dearden says, "I think Mr. Dona has that one-on-one relationship with kids. It is going to help the team and program. I also really appreciated that Mr. Dona is a teacher on this campus and really appreciates that education needs to come first and that basketball is an extra-curricular activity."
Dona is a Physical Education Instructor at the school.