Road Crews Attacking Weeds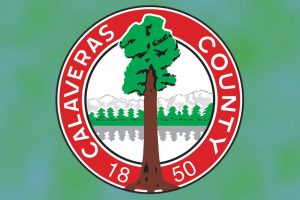 Calaveras County Seal

View Photos
San Andreas, CA — Calaveras Public Works Department crews will begin spraying weed killer along the shoulders of county maintained roads this month, but property owners can opt out.
The spraying is done typically twice a year, once in February and then again in April, weather permitting. Road crews have targeted mid-April to take aim at weeds, spraying about a 6 foot section of vegetation along the roadsides. County officials say that the spraying is important to prevent the plants from growing over roadways and possibly obstruct driver's views. The weeds can also create road damage and fuel wildfires.
For land owners with adjacent parcels to county roadways that want to opt out of the program, county officials have provided these two steps to complete:
1.    Call Public Works at (209)754-6401 at any time to place your name and parcel address on the NO SPRAY list, and leave a message confirming:
a.    Your name, parcel # and physical address (not mailing address).
b.    The approximate location and length of zones on your parcel(s) on which you do not want roadside spraying to occur.
2.    Place clearly legible signs (large enough to be seen from a moving truck) on two (2) locations of your parcel, per no spray zone.
a.    First sign shall read BEGIN NO SPRAY ZONE.
b.    Second sign shall read END NO SPRAY ZONE.
c.    Note: as all roadside spraying will occur from the right side of the road only, ensure that the first sign encountered by the operator is BEGIN NO SPRAY ZONE.
For additional information or questions contact (209) 754-6401.