Tuolumne County And Sonora City Council Pass Various Proclamations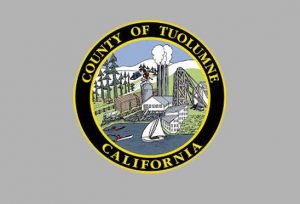 Tuolumne County Government

View Photos
Sonora, CA — This morning the Tuolumne County Supervisors took time to approve several proclamations honoring local employees, causes and departments.
April has officially been declared Child Abuse Prevention Month. In addition, this week is Public Health Week and next week will be Library Week as well as Crime Victims' Rights Week. On the latter topic, certificates of recommendation were given commending Sgt. James Riley of the Sheriff's Office, Officer Erik Weber of the Sonora Police Department, Amy Lindblom of the Probation Department, Christina Nixon of Protective Services, Emily Lang of the Center for a Non-Violent Community, Sgt. Travis Giannini of the CDCR Sierra Conservation Center and local community members Martha Terzich and Jessica LaNier.
The Supervisors also awarded Leah Moroles from the County Counsel's Office with a county service award, recognized numerous child abuse prevention poster and poetry contest winners.
In addition, the Sonora City Council has officially declared April as Autism Awareness Month.