Community Foundation Awards Over $110,000 In Grants To 20 Causes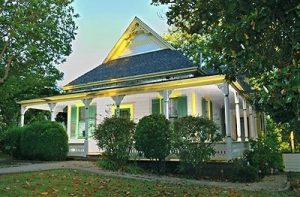 Calaveras Community Foundation Office

View Photos
San Andreas, CA — Calaveras Community Foundation (CCF) selected nearly two dozen senior, are youth and community enrichment initiatives to receive its 2019 grant monies.
CFF officials on Monday stated that 11 groups serving the county's aging senior population will split more than $66,000, courtesy of the Federlein Family Fund at the San Francisco Foundation. Among the entities are four community food pantries in Valley Springs, Copperopolis, and Angels Camp and the Common Ground Senior Services' Meals-on-Wheels program.
Other senior service-oriented recipients are Calaveras Humane Society, which offers seniors preventative/emergency veterinary care for their pets; Mark Twain Medical Center Foundation's project offering health screenings for men; Central Calaveras Fire Protection District, which installs smoke alarms, reflective street signage and provides chimney cleaning; DRAIL, which makes home modifications, installs ramps and is a source for medical equipment. Calaveras Senior Center also received funding to repaint its building and make long-delayed repairs. Additionally, Hospice of Amador & Calaveras got a grant to provide respite care for Calaveras County caregivers.
Three youth initiative project will split over $14,000. Calaveras Sings Theatre Arts Repertory (CSTAR) will purchase performance microphones with theirs, thanks to funding from the Martha and Paul Moeller Fund. Funds from the Calaveras County Employee account, Jackson Rancheria Casino Resort Fund and Calaveras Youth Fund helped to support grants to Columbia College Foundation's Promise program, which allows qualified local high school graduates to attend Columbia College fulltime, tuition free, for up to 30 units the first year after high school graduation; also to reopen Rail Road Flat Ballpark and add a play structure and parking lot signage.
CCF's Community Enrichment Initiative gifted six projects nearly $30,000. The Community Betterment Fund fully funded Murphys Creek Theatre's project of replacing Black Bart Playhouse's aging sound system. Also included in the enrichment funding awards are Gold Rush Writers, for its 14th annual Gold Rush Writer's Conference; Friends of Calaveras Animal Services (FOCUS), for spay/neutering and rabies vaccinations; Calaveras County Office Of Education Youth Mentoring, for a mural at the county government center; Arnold Rim Trail Association's Signage Enhancement Project, for distance markers and "You Are Here" maps; and Manzanita Writer's Press, for debilitated or disabled seniors who cannot attend classes to participate in its "Voices of Wisdom" print anthology.
Since its inception in 2000, CCF has provided over $2,300,000 in competitive grants, scholarships, and assistance. To learn more about CCF, click here.