Thunderstorms & Cooler Temps Through Thursday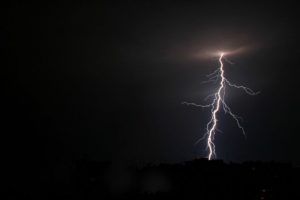 Lightning at night

View Photos
The National Weather Service says to expect cool temperatures, showers and thunderstorms through the middle of the week.
This will affect the Sierra Nevada and the foothills, mostly during the afternoons and evenings.
The main threat from the thunderstorms will be dangerous cloud-to-ground lightning, strong wind gusts, hail and brief heavy rain.
For the latest mountain road conditions, log onto /traffic