SAF Grants Help Local Projects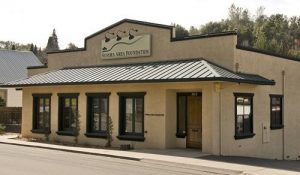 Sonora Area Foundation

View Photos
Sonora, CA — The Mother Lode Fairgrounds, Railtown, and non-profit meal providers are just a few of the beneficiaries of grants allocated by the Sonora Area Foundation.
At recent SAF Board of Directors meeting, $75,000 was allocated to the California State Railroad Museum Foundation to help sustain Railtown 1897 in Jamestown. It is part of an effort called, "Keep Railtown Rolling," and the hope is that it will help ensure that Railtown is not on any future state parks closure lists.
$20,000 was awarded to the Mother Lode Fairgrounds to make improvements to the livestock area in time for the 2013 fair. This includes cleaning and sealing asphalt areas, purchasing portable fencing panels, buying additional fans for the goat barn, and the replacement of rain gutters.
$20,000 each was awarded to the Christian Heights Church and Sierra Senior Providers for meal programs. Christian Heights operates a food ministry program, and Sierra Senior Providers overseas Meals on Wheels.
$11,495 from the Irving J. Symons Trustees Fund will help the Sonora Lions Club's efforts to renovate Lions Park, next to the Sonora Dome property. It is also near the newly renovated ball fields.
$10,000 will help Sonora Regional Medical Center prepare a collaborative County Community Health Assessment for Tuolumne County. The effort has a broad based steering committee, and will be a tool used to inform about healthcare decisions.
$10,000 will go to Habitat for Humanity of Tuolumne County to purchase doors and windows for two homes in the Parrotts Ferry Village.
$5,000 will help the Friends of the Animal Community pay future veterinary bills and boarding fees for rescued animals.
$8,000 will benefit Mind Matters to diagnose and treat Tuolumne County residents suffering from ADD/ADHD, autism, learning disabilities and related issues. The grant is from the Mother Lode Wellness Fund, a component of SAF.