Fire Fee Teleconference Townhall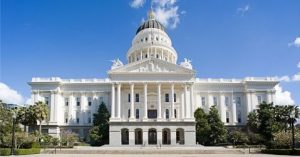 California State Capitol

View Photos
Sacramento, CA – Voice your concerns on the state's fire fee via a phone call. California Board of Equalization Member, George Runner will hold a teleconference town hall on Tuesday, May 7 at 6 p.m.
Runner says, "Many of my constituents have expressed concern about the fairness and cost of this new tax."
One tele-townhall co-sponsor is Mother Lode Assemblymember Frank Bigelow. Runner and Bigelow will answer caller questions and also discuss the latest fire fee information, including the lawsuit and pending legislation.
To take part in the call you need to register by May 6. Click here to register online. You can also call (916) 445-3032.