Fast Tracking Evidence From Crime Scene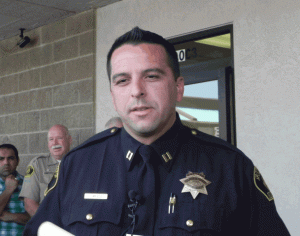 Jim Macedo

View Photos
The Calaveras County Sheriff's Office has been contacted by the California Attorney General and the state Department of Justice regarding the weekend homicide in Valley Springs.
The Sheriff's Office reports that the agencies called to offer support, and have "prioritized the processing of evidence taken in this case." As reported previously, the Sheriff's Office found fingerprints and DNA at the crime scene. The Sheriff's Office reports there is no other new information to report this afternoon.
There has been a heavy presence of law enforcement officers outside Jenny Lind Elementary School today, where Fowler was a student. Grief counselors have been available at the school to talk with students. Many fellow students placed ribbons outside to remember the young girl who was tragically killed.
To read a story from the weekend recapping the sad incident, click here.
To read about an upcoming vigil for Fowler, click here.