California To Debate Drones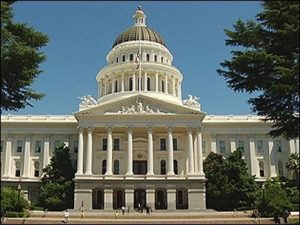 California Statehouse

View Photos
Sacramento, CA — Expect a debate over unmanned aircraft this week at the state capitol.
The Associated press reports that California lawmakers will vote on a series of bills related to devices commonly referred to as drones. Proponents say they can be beneficial in tracking fleeing suspects or monitoring large crowds. Some lawmakers argue that they should be banned altogether. The bills up for debate would place restrictions and regulations on the devices.
The AP reports that drones could also be used to help crews battle fires, search for missing hikers, and look for illegal marijuana gardens.