Scholarship And Awards Celebration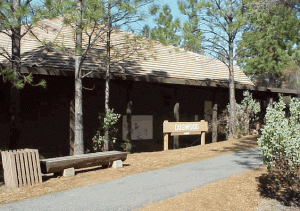 Columbia College Dogwood Theatre

View Photos
Columbia, CA — Columbia College will host an event this afternoon to recognize scholarship donors and student recipients.
A celebratory event will be held at 4:30pm in the Dogwood Forum. This past year 80 Columbia College students received scholarships, totaling $77,850. The College reports that many of the scholarships were contributed by community organizations and individuals, and several are offered annually through the Foundation's endowed funds.
"This event is among my favorites at the college," says Keturah Wilk, Columbia College Foundation Vice President. "It is inspiring to see both the generosity of our community and the hard work of the students coming together."
Acting College President Dr. Leslie Buckalew adds, "It is important that our donors understand how much we value their support. The scholarship celebration is a way for us to thank them, as well as to recognize some of our outstanding students."
The public is invited to attend today's scholarship celebration.