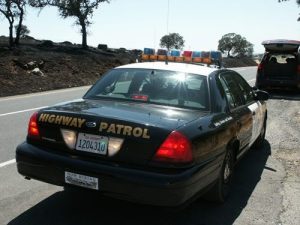 CHP Unit

View Photos
Crystal Falls, CA — The CHP is investigating why an officer shot and killed a family's dog. The CHP says officer Stanley Dragun shot the Rottweiler when it attacked him. The incident happened last week in Crystal Falls on the 22,000 block of East Rhine River Drive. Officer Dragun was responding to a report of someone making a lot of noise riding an off-road motorcycle in the area. When Dragun arrived at the house he found an unlatched screen door and could hear people talking inside and see the dog lying on the ground.
CHP Spokesperson Officer Nick Norton says when Dragun called to them that is when the dog attacked, "The Rottweiler ran towards the door and the officer started to backpedal as the dog came through the sliding glass door in an aggressive manner. That's when the officer had to discharge his weapon to protect himself."
Norton says the dog was shot in the head and Dragun was not injured. No one was arrested and no citations were issued.
Cllick here for a map of the shooting incident.