Police Arrest Woman After Rock Fight Causing Major Injuries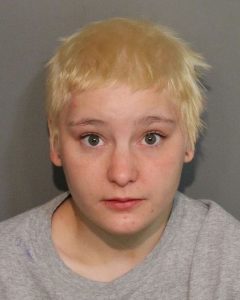 Kayla White ACPD Booking Photo

View Photos
Angels Camp, CA — A physical fight turned ugly that sent a victim to a local emergency room resulted in felony assault charges against a 19-year-old local woman.
Angels Camp Police officials reported Tuesday afternoon that they were notified on Monday morning around 4:30 that a victim had arrived for emergency care after being involved in a physical fight within the 600 block of Stanislaus Avenue, Angels Camp.
Speaking with the victim, police learned that Kayla White of Angels Camp had allegedly attacked the victim with a rock, which resulted in major head injuries. Officials say White was located a short time later and subsequently booked into the Calaveras County Jail.
White the investigation is still underway, White currently faces three felonies: assault with a deadly weapon, battery with serious bodily injury and mayhem. Under California Penal Code, mayhem is defined as unlawfully and maliciously disabling, disfiguring, or rendering a human being's body part useless.