One Seasonal Pass Reopens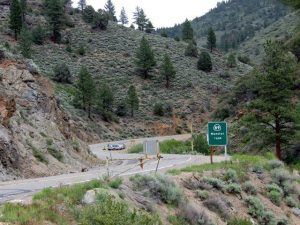 Highway 89 Monitor Pass

View Photos
Highway 89 Monitor Pass is now open for the spring and summer season.
Caltrans reports that all of the snow and debris have been removed. There is no word yet on when there will be a full opening of Highway 108 Sonora Pass, Highway 4 Ebbetts Pass or Highway 120 Tioga Pass.
The Sonora Pass closure gate was recently moved up to Eagle Meadows. Caltrans says it has a goal of having all of the passes reopened by the Friday leading into Memorial Day weekend. The opening of Highway 120 Tioga Pass is controlled by Yosemite National Park.