Twain Harte-Long Barn Superintendent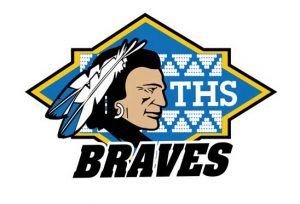 Twain Harte School Logo

View Photos
Twain Harte, CA — This Thursday the Twain Harte-Long Barn School board will decide whether to offer the position of outgoing Superintendent John Keiter to Soulsbyville Superintendent Jeff Wilfield. It would be a partnership between the two schools. The memorandum of understanding is on the School board's agenda for Thursday as the first step in the proposal process. Winfield says that they have been working on a plan for several months to make sure it is a good opportunity for both schools.
Winfield says, "I feel like this is a generous opportunity for me to associate with another great community of individuals and families in the Twain Harte School District. I am very excited about it."
As far as sharing other services that both districts provide, Winfield says; "We haven't talked about that, but that could easily lend to maybe some other types of sharing in both those districts."
Winfield reported that Soulsbyville has 490 students enrolled and the Twain Harte-Long Barn district has 360. The position will begin with the 2013-2014 school year.
Keiter is currently the Superintendent for both Twain Harte-Long Barn and Summerville Union High School. There is no word yet on what Summerville plans to do.