Chronic Disease Management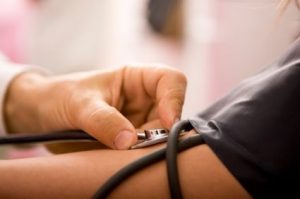 Health- blood pressure

View Photos
Sonora, CA — Anyone with a chronic disease can take advantage of free offerings in both Tuolumne and Calaveras Counties.
There is a six week program to help deal with issues like chronic pain, diabetes, heart disease, lung disease, depression, arthritis, or any other chronic condition. Funding for the program is coming from the Community Transformation Initiative, via the federal Affordable Care Act.
Carlene Maggio with the Tuolumne County Public Health Department says, "It is something that is not in competition with what people get from their physician, but something additional that helps them manage, and live more fully, with less pain."
Tuolumne County's local effort is a partnership between the Public Health Department and Sonora Regional's Live Well-Be Well Center. For more information contact Sue Martin at 209-536-3691. You can also email sue.martin@ah.org. Calaveras County residents can contact Catholic Charities at 209- 532-7632, or the Calaveras County Public Health Department at 209-754-6460.