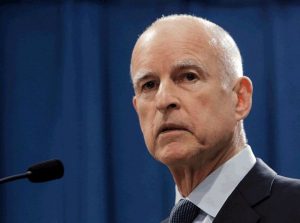 Jerry Brown

View Photos
Sacramento, CA — Examining China's high speed rail system will be a major focus of Governor Jerry Brown's trip overseas next week.
The Associated Press reports that Brown will be trying to lure billions of investment dollars to
California. Brown says China has approached high speed rail "with exuberance." Construction on California's estimated $68 billion rail line is scheduled to start this summer, and just earlier this week the Governor asked the legislature to approve the hiring of 44 new positions.
California voters approved the initial bonds for the project in 2008, but the public support has declined over the past couple of years as the projected costs have increased. A poll released last month by the Public Policy Institute of California found that 43 percent voters currently approve the plan. Brown has been steadfast that this is the right project for the state, and that the new technology will "reshape" California's future.