Update: Hit-And-Run In Calaveras County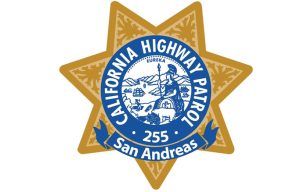 CHP San Andreas Unit logo

View Photos
Update at 4:46 p.m.: The wreckage has been removed by a tow crew and traffic is moving freely along Prussian Hill Road after a solo-vehicle smashed into a ditch. Originally, the CHP reported this as a hit-and-run collision. The CHP now reports that the driver returned to the scene a short while later in a pickup to retrieve the vehicle and had not fled the scene.
Original post at 4 p.m.: Rail Road Flat, CA — Emergency crews are on the scene of a solo-vehicle hit-and-run crash on Prussian Hill Road near Railroad Flat Road in the Rail Road Flat area of Calaveras County.
The San Andreas Unit of the CHP reports that a Range Rover went about two to three feet off the roadway into a ditch and the driver has fled the scene. The CHP relays that it does not have a description of the person being sought and they are checking the SUV's registration for ownership. The collision happened around 3:30 p.m. Emergency vehicles are partially in the roadway so officers are directing traffic until tow crews can retrieve the vehicle from the ditch. An update will be given as soon as new information comes into the newsroom.